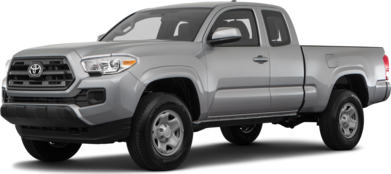 Toyota and Honda each have a great reputation for being titans of the automotive manufacturer world. They each create well-built, beautifully designed models, and there are loyal fans for each manufacturer. Being especially know for their distinguished sedans and SUVs, didn't shy away either Toyota or Honda from trying their hand at creating sturdy and reliable pickup trucks. With models such at the Toyota Tacoma and Honda Ridgeline, these manufacturers showed that they too could create something that was built tough and capable of performing whatever task you needed it to accomplish. Which truck is particularly right for you and your needs, though?
Let's compare the 2017 Toyota Tacoma and the 2017 Honda Ridgeline side-by-side. Performing a thorough comparison of each pickup trucks qualities, you'll get a better idea of which model belongs in your driveway. 
Design and Capability
The most glaring difference between these two pickup trucks is in the design. For example, the Honda Ridgeline has a unibody construction more common on a sedan or crossover. In contrast, the Toyota Tacoma's frame supports the body and the truck bed separately. 
2017 Honda Ridgeline
The Honda Ridgeline was redesigned entirely in 2017. Honda aims to reach a broader audience with a more conventional styling and an interior that closely resembles the Honda Pilot crossover. 
2017 Toyota Tacoma
In 2016, Toyota completely redesigned the exterior styling and interior of the Tacoma, adding a powerful V6, and better suspension for a smoother ride. Other than adding a tougher looking TRD Pro Trim with increased off-road capability, the Tacoma changed very little from 2016. 
Performance
Under the hood of the 2017 Honda Ridgeline, you'll find a 3.5-liter automatic V6 that delivers 280 horsepower and 262 pound-feet of torque. It's the only engine and transmission available for the 2017 Ridgeline.
The base trims for the 2017 Tacoma carries a 2.7-liter 4-cylinder automatic pushing 159 horsepower and 180 pound-feet of torque. Higher trim levels offer a 3.5-
Price
The well-equipped Tacoma Double Cab 4×4 with its powerful V6 and off-road and towing capabilities is priced $2,000 below the Honda Ridgeline. 
You Might Also Like: 2019 Toyota Highlander Vs 2019 Honda Pilot
Test Drive the Toyota Tacoma at Pat Lobb Toyota of McKinney
There are plenty of advantages to driving the Toyota Tacoma over the Honda Ridgeline. What's the next step? Stop by or call Pat Lobb Toyota of McKinney, and our friendly sales staff can answer any questions you have and can even schedule a test drive!